Two Acronyms Every Pro-Poor Business and Investor Should Know >
Lindsey Longendyke
•02/15/12
• 0 Comments
The worlds of social entrepreneurship and impact investing are widening as more people let their heart compete with their wallet in business decision-making. But success in these fields will require more than good intentions – players must stay smart with strong social performance metrics. This is challenging, of course, when social performance is still a subjective goal for many.
The good news: social entrepreneurs and investors alike have access to tools that that make social performance management more cost-affective, accurate and standardized.. If you've read this blog before, you are likely familiar with the Progress out of Poverty Index® (PPI®), a methodology that pro-poor businesses can use to estimate the likelihood that their clients are living below the poverty line. This data can help businesses identify trends among the very poor, leading to better product and service development. Over time, these businesses are more capable of answering the crucial question: Are we helping the poor move out of poverty?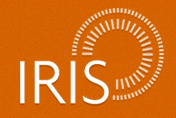 The white paper Collecting & Reporting Poverty Data, co-authored by Grameen Foundation and the Global Impact Investing Network (GIIN), details how pro-poor businesses can use the PPI in conjunction with IRIS, which is GIIN's set of standards for social performance reporting. It seems like one too many acronyms, but it's pretty simple: IRIS contains a whole range of clearly defined social performance metrics. For pro-poor businesses, the number of poor clients served is one metric they must report, and the PPI makes that possible.
These practical tools are spurring sighs of relief among seasoned business entities who want to see social businesses succeed. A recent report on social entrepreneurship and impact investing from Credit Suisse's Research Institute makes the claim that "We are on the threshold of a new era for impact investing based on transparent and efficient communication of social metrics. And we are excited and optimistic about the lessons that will come as a result."
To better understand IRIS and the landscape of impact investing, Grameen Foundation's Lindsey Alexander  reached out to Katy Lankester, Program Associate at the Global Impact Investing Network (GIIN).
---
Grameen: What is IRIS?
Katy: The Impact Reporting and Investment Standards, or IRIS, is a common language for describing the social, environmental, and financial performance of mission-driven businesses. IRIS is intended to reduce fragmentation in investors' efforts to measure impact, efforts which have historically relied on proprietary measurement systems or anecdotes alone. This fragmentation creates inefficiencies that not only make it difficult to evaluate impact investments, but also result in overly burdensome data collection and reporting for mission-driven businesses. In addition, use of common terms and definitions increases transparency in the way organizations define, track, and report impact data.
Grameen: How many organizations and businesses are reporting their social performance using IRIS? How many investors use IRIS-aligned performance data to evaluate their investments?
Katy: IRIS is a free, public good, so the precise number of users is difficult to gauge, but market intelligence suggests strong and growing use among investors working in diverse sectors and geographies. Seventy-five impact investing funds state that they use IRIS-aligned metrics on ImpactBase, the global directory of impact investment funds and products managed by the Global Impact Investing Network (GIIN). Additionally, 65% of the 52 investors surveyed in a 2011 J.P. Morgan and GIIN co-authored report based some or all of their impact assessment on IRIS-aligned metrics. 
Similarly, a growing number of mission-driven businesses use IRIS-aligned metrics to report their social or environmental performance. IRIS-aligned data from 463 mission-driven businesses and 1,931 microfinance institutions were analyzed in the first IRIS performance data report published in 2011.
IRIS has strong support from the investor community. For example, 29 leading impact investors signed a letter of support recognizing the importance of standardized social and environmental performance reporting as an industry best practice in September 2011.
Grameen: What types of organizations or businesses might report on the number of poor or very poor clients they reach using IRIS?
Katy: Many impact investors seek to improve the livelihoods of poor and very poor populations, for example by investing in mission-driven businesses that increase access to basic products and services or provide quality jobs in impoverished communities. These investments may be in a range of sectors, including financial services, clean water, education, housing, transportation, and healthcare. Any investor or business that serves the poor or very poor might seek to track the number of clients from that market segment that they reach, in order to evaluate their business strategy and impact performance.
Of course, this information is challenging and often costly to obtain. The Grameen Foundation's Progress out of Poverty Toolkit offers a simple and reliable tool that can help construct the poverty profile of an organization's clients, and for that reason the IRIS initiative and Grameen recently partnered to write a white paper outlining how the two can be jointly used.
Grameen: What are the major opportunities ahead for the impact investing community? 
Katy: Impact investors can work together with government, philanthropy, and civil society to respond to the world's pressing social and environmental challenges. There's tremendous opportunity for impact investing to mobilize significant resources towards creating and scaling solutions, but to do so it must remain accountable to achieving its impact objectives. Standardized impact measures, as part of a dedicated impact assessment strategy that may also include supplemental research or qualitative measures, are necessary to realize this opportunity.
Katy Lankester serves as Program Associate at the GIIN. She is responsible for supporting the Investors' Council and the Impact Reporting and Investment Standards (IRIS) initiatives. Katy holds a BA from the Woodrow Wilson School of Public and International Affairs at Princeton University.
---
Lindsey Alexander is the Communications Officer at Grameen Foundation's Social Performance Management Center. Lindsey's mission is to increase awareness and adoption of the Progress out of Poverty Index® (PPI®) among pro-poor organizations worldwide. 
0 Comments